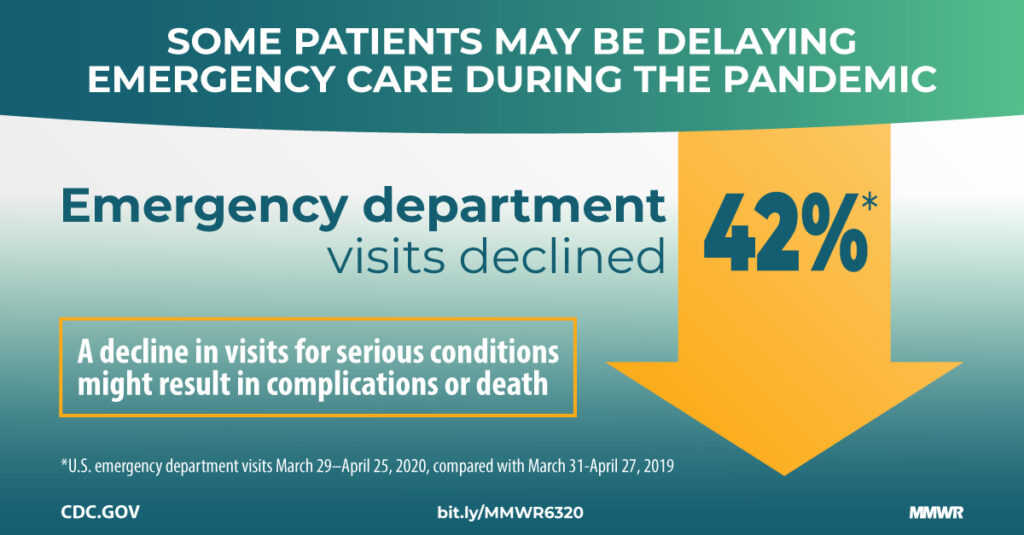 Health conditions and sudden symptoms don't break for COVID-19. The impact of COVID-19 is being felt in every aspect of life. It has changed how we shop, pray, eat, socialize, and seek medical care. Many of us are thinking twice, or even three times before seeking medical care. The fear of contracting COVID-19, on top of a current medical issue is a sobering thought. Are you one of the 30-50% of Americans that is delaying care?
Chronic health conditions and sudden symptoms don't break for COVID-19! The real question is "what is going to happen if I don't seek the needed chronic monitoring or emergency care?" Delaying accessing, care can mean that your symptoms progress, and will be more difficult to treat, or there may be some type of permanent impact of not obtaining care in a timely fashion.
What to Do During COVID-19?
Chronic Care Monitoring
Management of chronic conditions (like diabetes, heart disease, and COPD) and immunizations should not be deferred. Early identification of a change in condition, along with appropriate management can minimize the recovery time. Keeping chronic conditions in check is one less worry.
Time-Sensitive Diagnostic Test
Colonoscopies and mammograms are examples of screenings that can detect a number of medical conditions, some of which are serious. Check with your practitioner about any specific concerns relating to the timing of your diagnostic testing.
Sudden Symptom Emergency Care
In a medical emergency, every minute counts. Sudden onset of symptoms of a heart attack, stroke, dental emergencies, severe abdominal pain, and treatment for certain cancers must not be ignored. Whenever possible, discuss your situation with your healthcare provider. During the conversation, provide detailed information, be clear in your description of your symptoms, and answer questions as candidly as possible. Be sure to mention the "when, where and what" of your symptoms; if there is anything that makes it better or worse, and be sure to share all medication taken (prescription, and over the counter). Telehealth options may be available, and could assist in the management of your situation.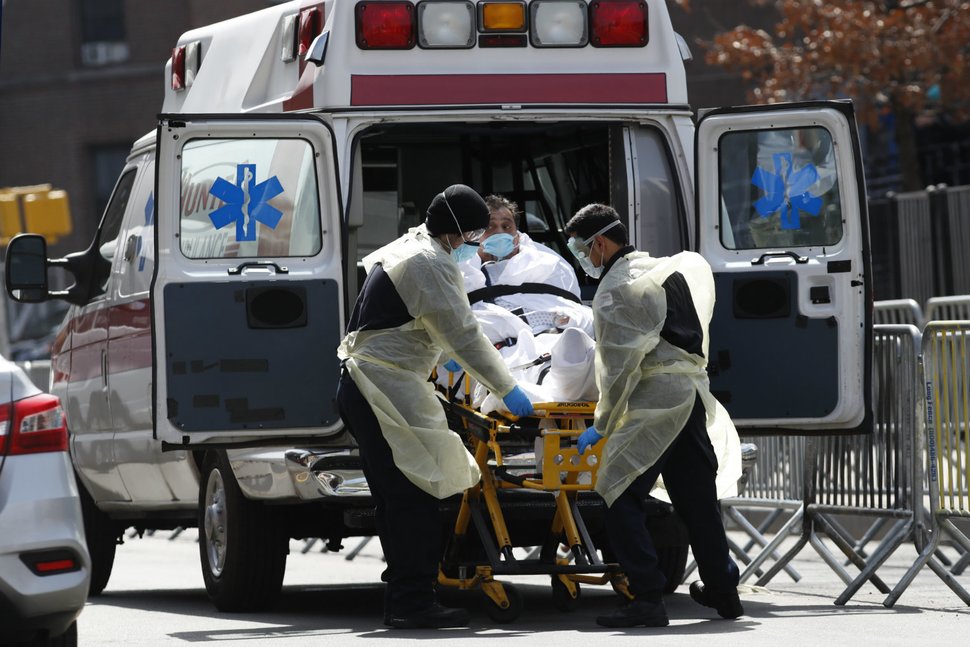 Take Action
Staying healthy is vital; don't delay getting time-sensitive medical care, or ignore a sudden change in condition. Addressing changes in medical conditions early and promptly responding to a medical emergency improves your outcome. This is especially important if you are the caregiver, and your loved one is depending on you. Look after both your mental and physical health; be sure to do something nice for yourself each day.
Resources
Framework for Healthcare Systems Providing Non-COVID-19 Clinical Care During the COVID-19 Pandemic
Potential Indirect Effects of the COVID-19 Pandemic on Use of Emergency Departments for Acute Life-Threatening Conditions — United States, January–May 2020
Emergency Medical Care – VA Care
Patients are still delaying essential care out of fear of coronavirus