Thanksgiving 2020: a time to flip the perspective. Despite all the difficulties that we or our loved ones experienced this year, the search for something to be thankful and grateful for may be more challenging at this Thanksgiving. Many are taking note of the public health warning, placing health and safety first protecting their loved ones and themselves from COVID-19 exposure. This is the time to create a new, "one-off" way of celebrating, and hopefully next year we can all resume our traditional Thanksgiving celebrations.
Thanksgiving 2020: Flip The Perspective
Now, on the eve of Thanksgiving 2020: a time to flip the perspective, reflect back, and articulate all those expressions you made while stressed and preparing for the large gatherings. They may include comments similar to these, add your own, be sure to smile and share.
No need to:
Start preparing a week in advance
Bake four desserts
Make extra side dishes for those with special dietary needs
Clean the whole house
Listen to the "crazy" relative or friend who always disagrees with everyone
Feeling obligated to taste everything
Be saddled by left-overs
Buy hostess gifts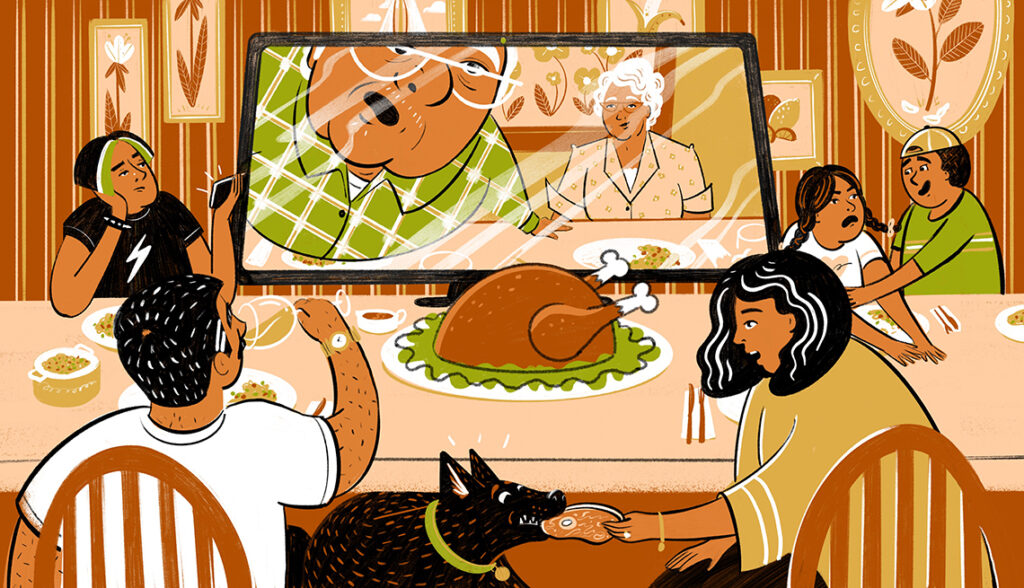 Thanksgiving 2020: Flip the Perspective and Make It Special
This is the year for the intimate celebration, with those you live with. Despite the hardships reflect on and share some of the kindness you experienced. It could be as simple as gratitude for calls, Zoom sessions, a meal being dropped off, or a friend helping out when things seemed bleak. Make your mealtime festive. Use a table cloth or special table mat; add a candle or two, take out the "good china" and cutlery. If there has been an item that traditionally has graced your Thanksgiving table, put it on display. For some it may be the pilgrim shaped salt and pepper shakers, for others a platter or cranberry dish. Do something different to bring a bit of extra joy to your meal.
Bring Joy to Others
Although this year our gatherings are intimate, there are those who will be alone. These family members and friends need an extra dose of love. Let them know how much they mean to you. What to do?
Phone or Zoom
Drop a package at their doorstep
Send a surprise gift of food, flowers or an item you know that they would enjoy
Arrange for something helpful to be done for them
Thanksgiving 2020 – Thankfulness
Reach out to someone outside your home
Do something that you will be glad you did later
Do something just because you want to
Get in at least one good laugh
Wishing you a relaxing and stress free Thanksgiving 2020.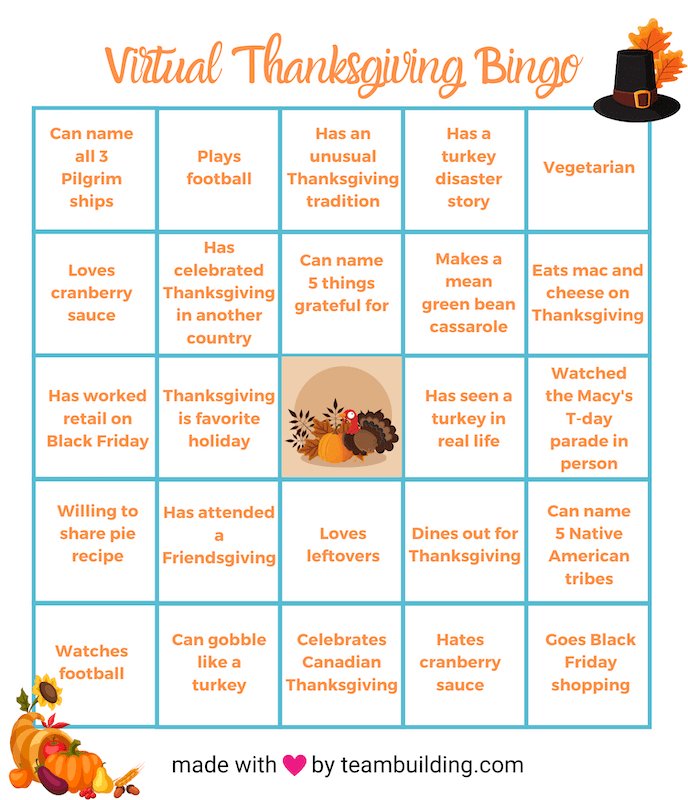 Resources
Why Many Caregivers and Care Recipients Are Feeling the Holiday Blues