Social Distancing Isn't Isolation
Social distancing is the new buzz word. According to the CDC, it means "remaining out of congregate settings, avoiding mass gatherings, and maintaining distance (approximately 6 feet or 2 meters) from others when possible." This guidance is intended to minimize close contact and decrease the chance of coming in contact with someone who has respiratory symptoms. Social distancing isn't isolation. It does not mean that you have to be locked away from others.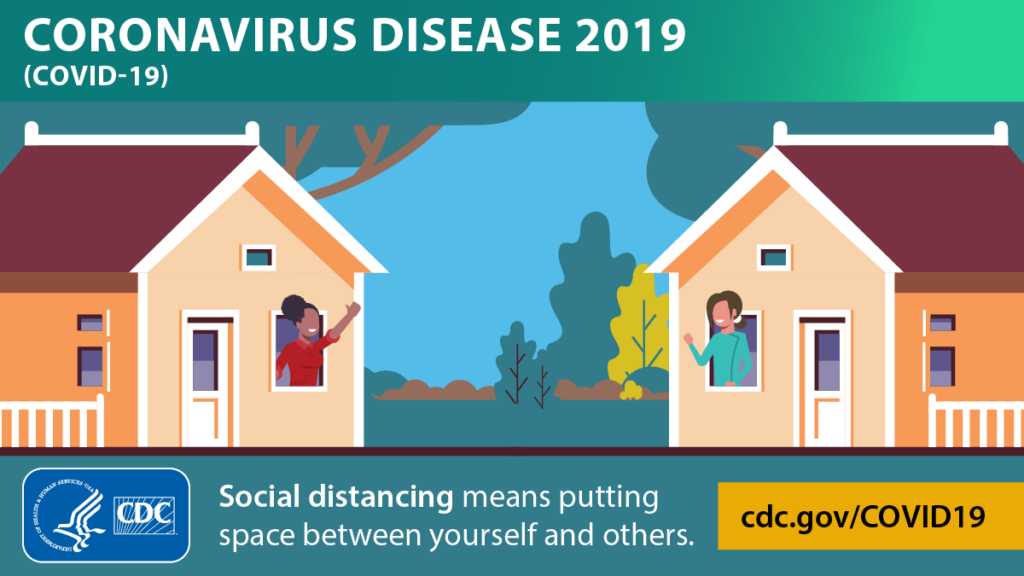 There Are Many Unknowns
Daily, we are learning more about COVID-19, its spread, and the precautions that need to be taken to decrease the chance of exposure. All of the guidance provided relating to COVID-19, also apply to flu protection. The kicker with COVID-19 is that there are many more unknowns; no vaccine and treatments are still being identified. Everyone needs to practice social distancing, to minimize exposure. Social distancing isn't isolation!
What Is Isolation
According to the CDC, when someone is isolated, they are "known or reasonably believed to be infected with a communicable disease and potentially infectious from those who are not infected to prevent the spread of communicable disease. This lets them recover without spreading the virus to anyone else. Isolation for public health purposes may be voluntary or compelled by federal, state, or local public health order." Individuals in isolation may, or may not be feeling ill.
Those at Higher Risk
For the elderly and those who are at higher risk of getting sick, often they are already vulnerable to social isolation. The CDC has identified groups of people who are at higher risk and should be practicing social isolation.
Older adults, over 60, especially men
People who have serious chronic medical conditions like:
People with weakened immune systems

Those on immune-suppressants and biologics/bio-similars
What You Can Do to Keep Yourself and Your Family Healthy
The most trusted guidance comes from the CDC; their website is continuously being updated, reflecting the most up-to-date information.
Take everyday preventive actions to stay healthy
Avoid close contact with people who are sick
Avoid touching your eyes, nose, and mouth
Stay home when you are sick
Cover your cough or sneeze with a tissue, then throw the tissue in the trash
Clean and disinfect frequently touched objects and surfaces using a regular household cleaning spray or wipe
Wash your hands often with soap and water for at least 20 seconds
Wash hands after removing gloves! The use of gloves is not a substitute for handwashing
Follow public health advice regarding school closures, avoiding crowds and other social distancing measures
Stay informed. CDC's COVID-19 Situation Summary will be updated regularly as information becomes available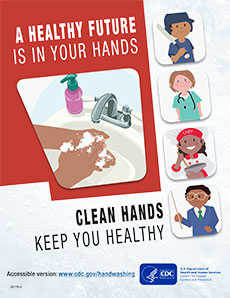 What to Do if You are At risk
There have been reports of shortages of various paper goods, hand sanitizers, some cleaning supplies, and bottled water. These will be alleviated over time. Do not panic, stocks will be replenished. Be open to swapping supplies with friends and relatives.
Stock up on supplies (non-perishable food, household supplies, pet supplies, etc.)
Utilize delivery services for medication, medical supplies, and other items to reduce the number of times needed to leave the home
Socially distance – Take everyday precautions to keep space between yourself and others
When you go out in public, keep away from others who are sick, limit close contact, and wash your hands often
Avoid crowds as much as possible
Avoid cruise travel and non-essential air travel
During a COVID-19 outbreak in your community, stay home as much as possible to further reduce your risk of being exposed
How to support those in need
Supporting those in social isolation means ensuring that they have the needed supplies to remain away from the public and still continue with their activities at home. Not everyone has access to commercial delivery services, so the assistance of a trusted relative, caregiver, or friend is so important.
Reach Out & "Touch" Differently
Provide meals and perishable foods
Proactively ask what they may need and help them obtain:

Prescriptions and other medically necessary items

Hand sanitizer – this may be hard to obtain, many areas are reporting shortages

Forms of entertainment

Library books, audiobooks, magazines

Puzzles, crossword puzzles, Sudoku books, cards…

Help them stay connected

Call and check in on them by phone

Send greeting cards, or other small items through a mail-order or shipping distributor

Use of Messenger, Skype, WhatsApp, Zoom

Mobile assistants, Alexa, Siri

Determine if professional pet services are needed, if the owner is unable to care for the animal
Determine if additional services are needed to minimize injury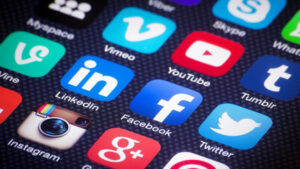 Stay Connected Safely
To minimize the personal impact of social distancing, be sure the individual is truly not socially isolated. Reach out in a way that is safe for both of you. Be creative in keeping yourself and others engaged and not consistently focused on the various challenges facing all of us today. Use trusted sources of information to guide you through these times.
Resources:
CDC Coronavirus 2019 (COVID-19)